Hi I'm Tewfiq, a designer in Paris 🇫🇷
Get +8 years of UX/UI practice,
Strategic Thinking and low ego at your fingertip!
👀 I'm down with the Users & the Product.
I'm always downloading
the latest apps
, plugins, Beta, Services, SaaS, API, Template, UI Kits...
It's not just a job but it's also my design culture 📓
🙌🏼 Also, i'm lucky to get a lot of different experience
I repeat
the pratice
over and over again with different types of products. I was exposed to so much different clients, strategies, business models, products, teams, industries, ux patterns, wireframes, customer journeys,
onboarding people
,...
🎯 I received comp. skills to be a super versatile UXD!
📈 Startup Mindset
Late 2000s i co-founded 2 Startups.
🏅 Track Record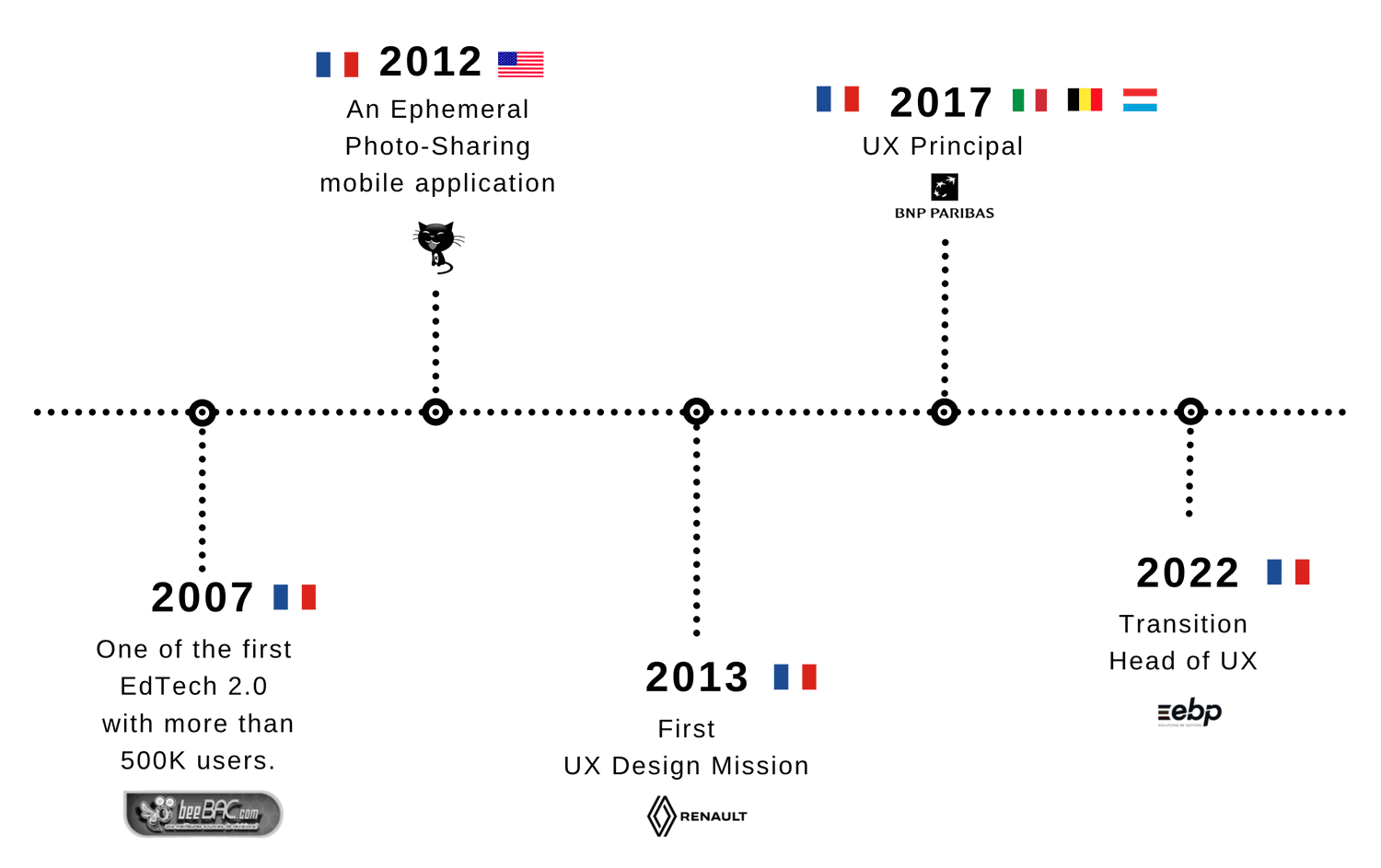 🏛 Education
I started economics at the Sorbonne and obtained a degree in
econometrics
.


🏆 Trusted by teams at

---
🙏🏼 Testimonials
Gordon C. - LUV Inc.
"Tewfiq is a smart, easy going and has a generous personality. His brain is always working, very curious and he is always smiling. He's very knowledgeable in his fields, has wide range and a good eye about new cutting edge technologies, ergonomics and design.
One of the few people I have met who is always one step ahead of everybody else and can see what is coming around the corner. A valuable inspiring asset/consultant in any Design project.
Stay gold Tewfiq!"
---